Calamus Oil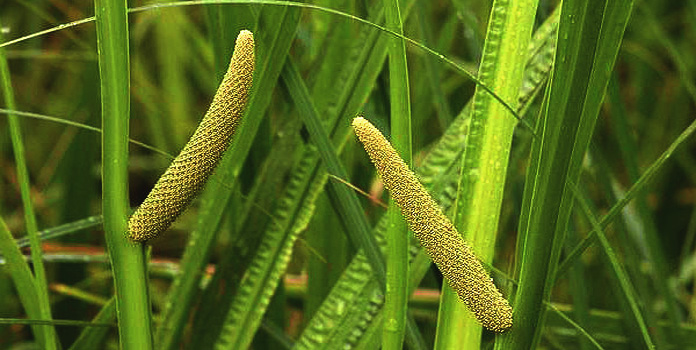 Calamus oil is an essential oil that is popularly used in Ayurvedic medicine to treat digestive problems. Calamus oil:
helps relieve rheumatic and arthritic pain;
Stimulates blood circulation;
Reduces panic attacks;
Epileptic fits and neurotic disorders;
Treats headaches and migraines;
Boosts the metabolism;
Stimulates secretion of hormones; and,
Prevents internal and external infections.
This essential oil has a sweet and uplifting scent similar to that of cinnamon oil. Diffusing calamus oil into the air can help:
Increase mental focus and awareness;
Improve memory;
Reduce stress;
Ease dizziness;
Fatigue and tension; as well as,
Foster positive feelings and uplift dampened spirits.
Respiratory problems like bronchitis, pneumonia, phlegm and congestion can also be treated with calamus oil.
Pro tips: To ease the effects of nerve pain (neuralgia), add 2-3 drops of calamus oil to a base oil and massage it on the affected area.